Nexo-360 On-Board Computer, Ticket Printer & Driver Console
Based on the experience on designing and manufacturing high quality ticketing devices for on bus operation, AMCO presents the Nexo-360 on-board computer, driver console and ticket printer, supporting many options of electronic fare media. This device meets with great success the present and future fare collection management needs of transport operators.
Nexo-360 combines ergonomic design, robustness and high efficiency in issuing paper tickets but also processing a variety of electronic fare media options including smart cards, bank cards, NFC, printed or mobile QR codes. Nexo-360 is not only a driver's console but it is an ultimate communication platform supporting WiFi, Bluetooth, 4G and Ethernet technologies.
Tailored based on modern public transport operator needs, Nexo-360 features a 10.4" projected capacitive touch screen, attractive user interface for driver, separate passenger display, indication LED light bar and a 3W audio system to ensure instant transactions as well as enhanced rider's experience. In addition to, Nexo-360 operates either as a supervisor of all on-board equipment or as a stand-alone device. Apart from a complete fare collection management device for on-board payments, it supports the Automatic Vehicle Location and Real Time Passenger information functionalities.
The driver has the ability to adjust the horizontal position of the screen for optimum comfort in handling the device regardless of the mounting position on every vehicle. Also the vertical angle can easily be adjusted.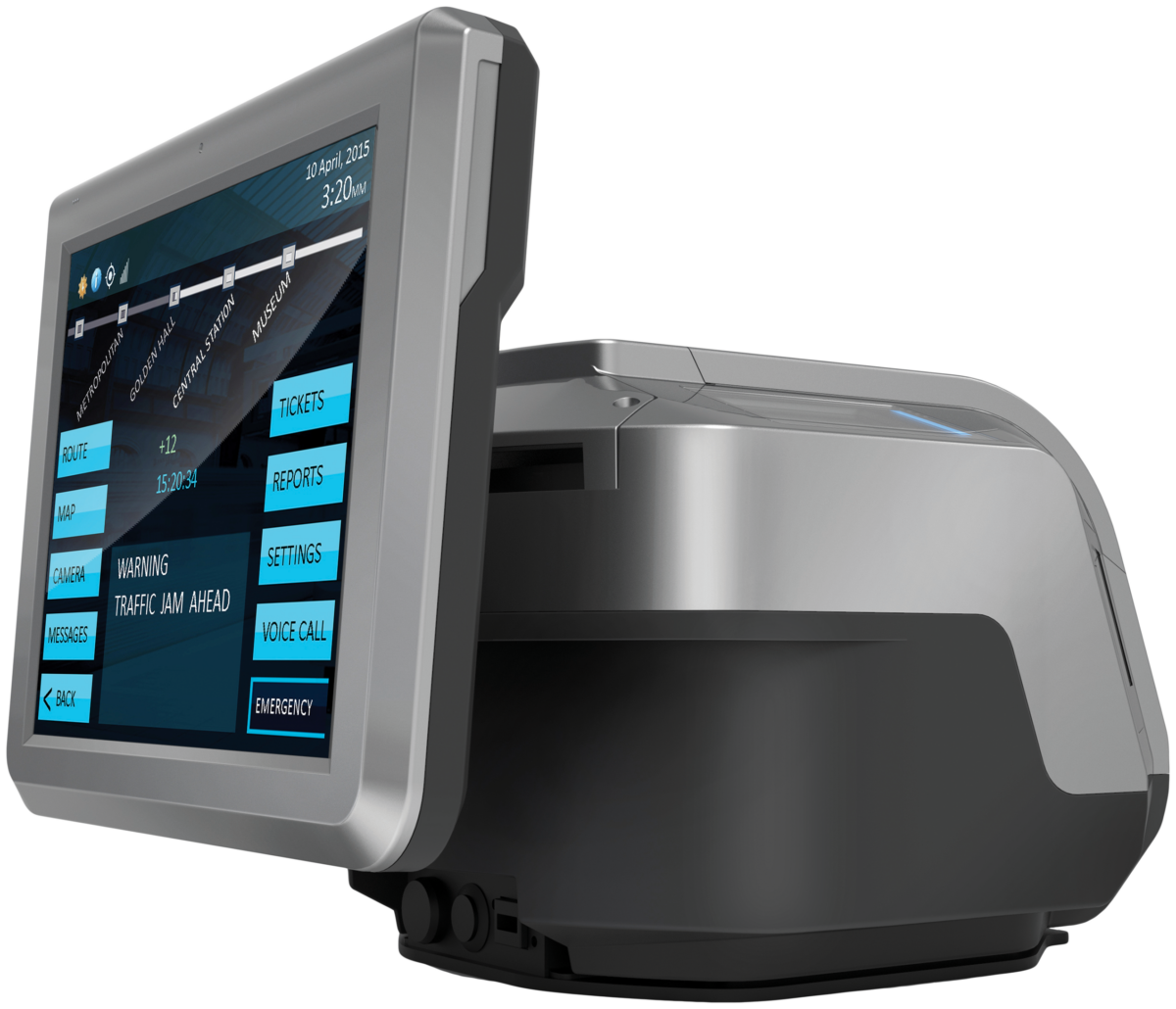 CONTACT US