DT-360 On-Board Computer, Ticket Printer & Driver Console
DT-360 on-board computer/ticket printer/driver console, is the newest addition to our product portfolio. This device meets with great success both present and future fare collection management needs of transport operators. DT-360 combines ergonomic design, robustness and high efficiency in issuing paper tickets and optionally, processing a variety of electronic fare media options including smart cards, and NFC. DT-360 is not only a driver's console but it is an ultimate communication platform supporting WiFi, Bluetooth, 3G/4G and Ethernet technologies.
It features a 10.1" projected capacitive touch screen, attractive user interface for driver and a 4W audio system, to ensure instant transactions as well as enhanced experience. It also operates either as a supervisor of all on-board equipment, or as a stand-alone device. Apart from a complete fare collection management device for on board payments, it can control the Automatic Vehicle Location and Real Time Passenger information functionalities.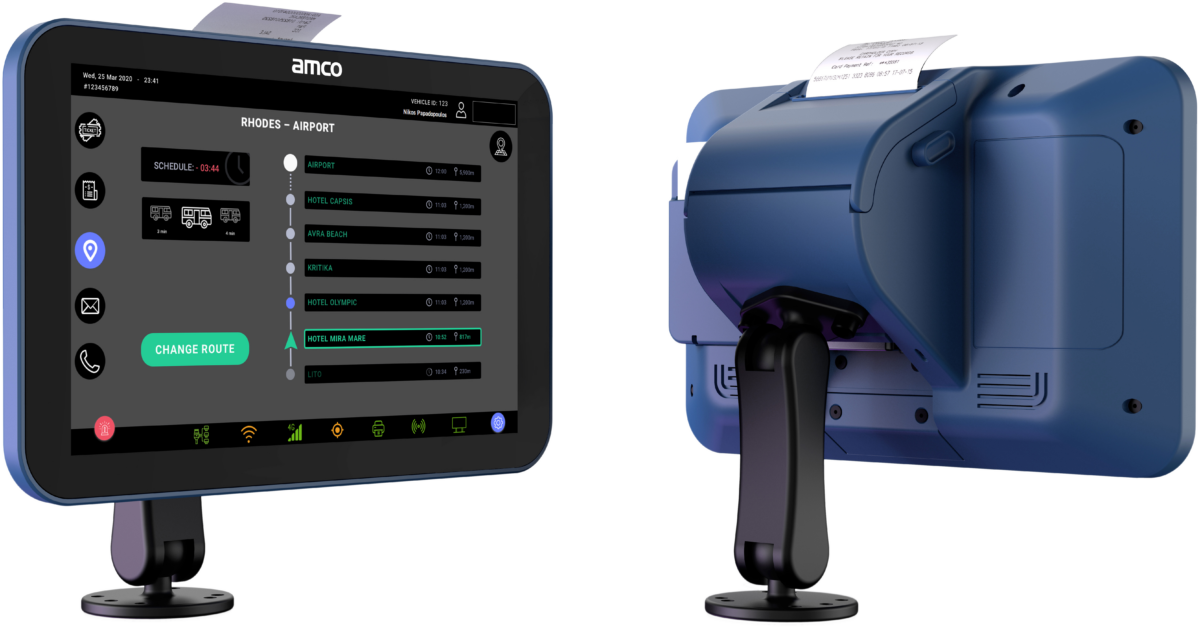 CONTACT US
BROCHURE